Hello Everyone-
While we are waiting for the public comment period to open on the Washington County Land Use Application for the Chevron adjacent to Bethany Lake we wanted to share some of the data we have been learning about potential impacts from this development.
Underground storage tanks (USTs) hold on to the gas that is eventually pumped into cars at gas/fuel/service stations. And at most stations there will be 4 tanks to handle the different octanes of fuels and diesel. And they will generally hold thousands of gallons of fuel.
Oregon's leaking USTs
Today, we will be diving into some data from the Oregon Department of Environmental Qualities Underground Storage Tank data. To save some typing we will shorten this up to DEQ UST.
The first statistic is that there are 1,796 regulated UST facilities in Oregon. And the annual UST report released by DEQ earlier this month had 50 confirmed leak events from these regulated facilities. A frightening rate of 3% of facilities had leaks.
One misconception I had was that USTs leak happen mostly from the tanks themselves but the report also contains a table which shows that leaks often occur from piping, dispensers, and delivery as well.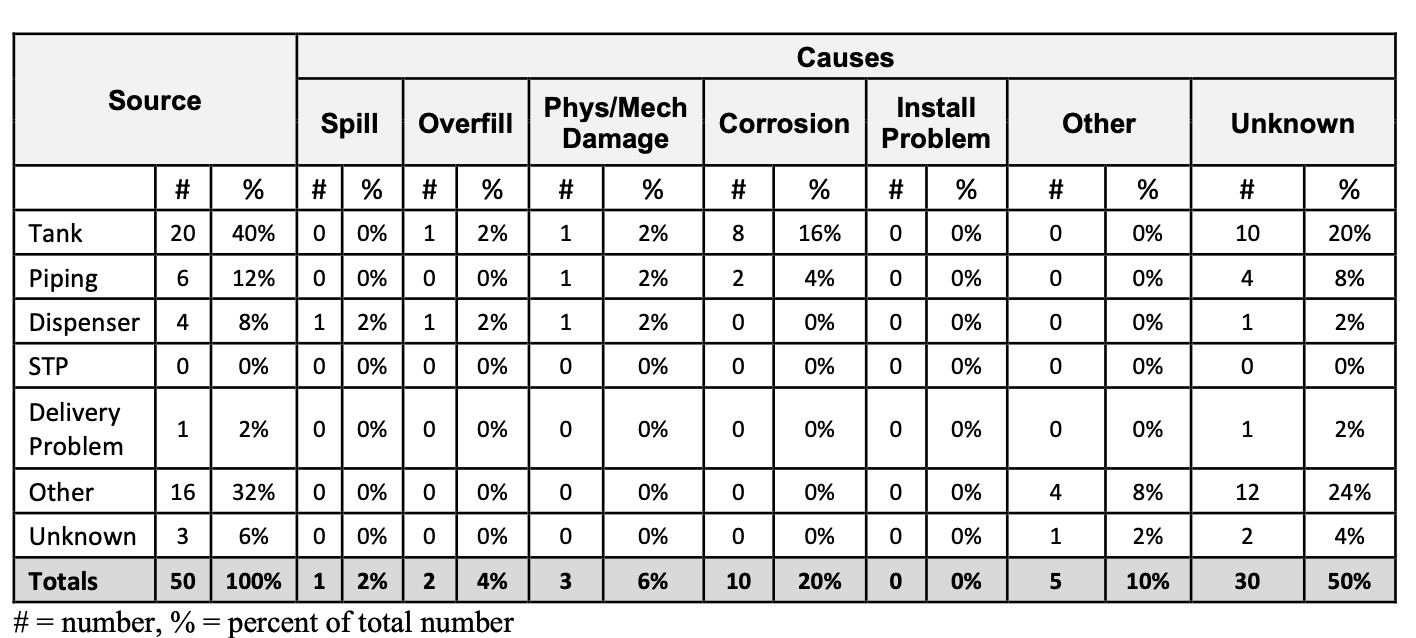 Want more details on a leak?
The Oregon DEQ maintains a Leaking UST search site. Punch in a zip code and optionally a year and checkout all of the leaks!
Thanks for reading!
Brandon